Commercial invoices are some of the most basic documents required for shipping merchandise overseas. When purchasing DHL shipping labels with Shopify Shipping, however, you may notice that the only document that is produced after the label purchase is complete is the shipping label – no commercial invoice. What gives?
The answer is that DHL has begun to modernize their paperwork processing with a new "Paperless Trade" program where the customs information is automatically transmitted electronically.
This is great news for shipping packages via DHL overseas, as you do not need to print and sign any customs paperwork (and is great for the environment!)
Confirming Your Package is Eligible
After the DHL shipping label is issued, check to see if there is a "C-PLT" designation. If your package is eligible for paperless customs processing and furthermore the electronic documents were successfully transmitted, the shipping label will include this "C-PLT" text.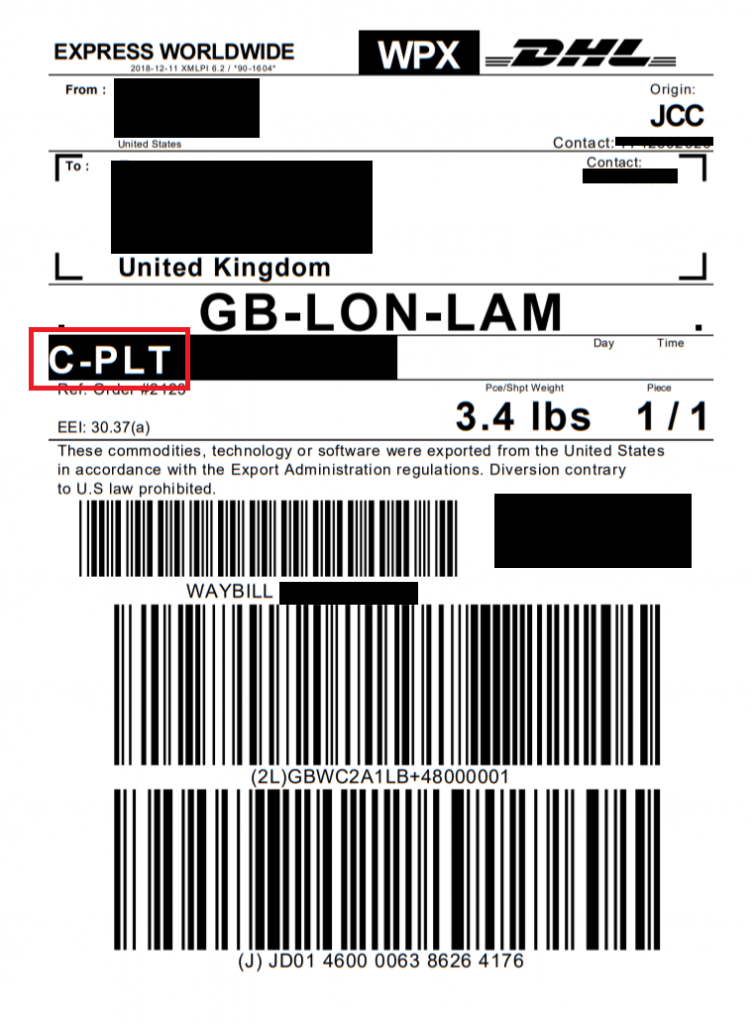 Warning: Not all DHL Employees and Associates are Aware of This Program
Even though this paperless trade program saves a lot of time for the shipper, not all DHL employees and associates are aware of this and may nonetheless refuse to pick up or allow the drop off of packages without a commercial invoice attached to the package.
I have personally dropped off DHL packages at a wide range of drop off locations (including UPS Stores) and have received mixed responses from various employees who refuse to accept the packages, with reasons ranging from:
"You need a printed commercial invoice, no matter what."
"Our DHL driver will refuse to pick it up without a commercial invoice."
"You can drop it off, but I'll give you a call when the driver refuses to pick up the package because it doesn't include a commercial invoice."
Despite this, in my experience with approximately ~30 international DHL shipments, not a single package was returned or got delayed for customs reasons. My advice: make friends with a DHL affiliate (including UPS Store employees) who know you and your business, and know (or are willing to learn) about DHL's paperless program. It'll save you lots of time and hassle having to "argue" each time about something they simply do not know about because they have not dealt with before.