Adobe Photoshop continues to be one of the most popular photo editing software programs out there. In addition to being an excellent option for photo editing needed for ecommerce website building, users across a wide range of digital arts, industries and hobbyists have been using Photoshop for many years.
Recently, Adobe has been transitioning to cloud-based software subscriptions, which requires signing up for an account and paying for their software on a monthly basis. For newer users who are accustomed to working and saving their files on the cloud, this may be a perfectly fine solution.
For many others, however, using Photoshop software such as Photoshop CS5 on a local computer is far preferable due to ease of use and the ability to work offline without a subscription.
Some users may have purchased Adobe Photoshop CS5 in the past using a perpetual license, and installing it on a new computer has proven frustratingly difficult.
Searching for the download file for Photoshop CS5 likely results in an impossible maze of signing up for an Adobe account and seeing an infinite cycle of pages like the one below, insisting that you sign up for Adobe Creative Cloud (no thanks – I just want to install Photoshop CS5!!!)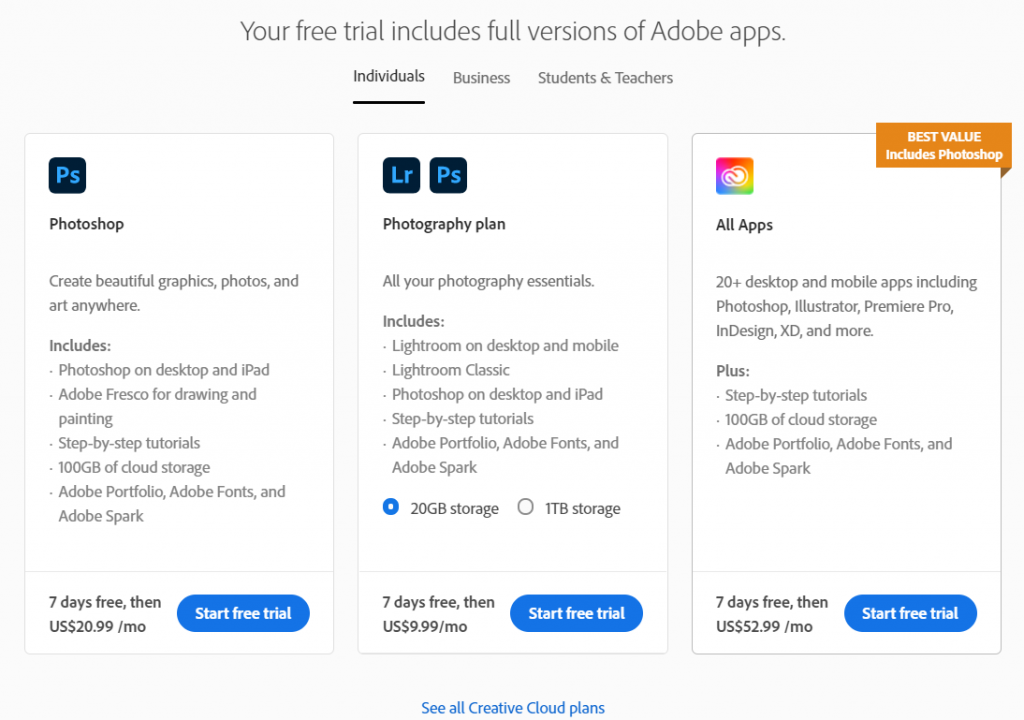 If you're struggling to find the download link for Adobe Photoshop CS5, look no further – this article has you covered!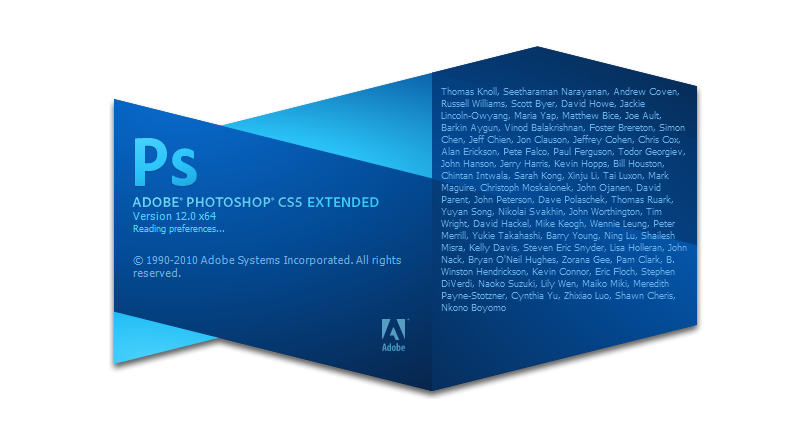 What are the Adobe Photoshop CS5 download files and where did they go?
During the mid-2000s to early-2010s, software programs were oftentimes made downloadable, which was a significant improvement over installation discs such as CD-ROMs. No need to go to the store or wait for the installation disc to arrive in the mail. The installer file could be downloaded over an internet connection, and the program could be installed within a matter of minutes.
One difficulty that software companies faced was making sure that customers would pay for the software. Adobe's solution was to make the full software available to download for free, as long as the user provided a valid serial number. If the user did not provide a serial number, the downloaded software would act as a free trial, and cease to operate within 30 days.
As a result, many users rely on the downloadable files for both full software access as well as for evaluation purposes during the free trial period. (Of course, some users may gain access to the full software using illegitimately obtained serial keys).
Nowadays, in an effort to encourage its customers to transition to cloud-based subscriptions, Adobe began to quietly remove access to their downloadable installation files for all of their software programs.
As we mentioned above, this might be acceptable for users who are OK with cloud-based photo editing, but many users have been effectively abandoned, including those who paid for a full and perpetual license.
Fortunately, we have been able to locate the original installation files that continue to be hosted on archive website and remain downloadable!
Locating the Adobe Photoshop CS5 download URL
As of 2021, we've been able to confirm that the Wayback Machine (archive.org) maintains copies of the original Photoshop CS5 installation files that were previously published on the Adobe website.
Many of you may be familiar with the Wayback Machine service for general webpages such as news articles, but we were pleasantly surprised to find out that they also archive executable and installation type files as well!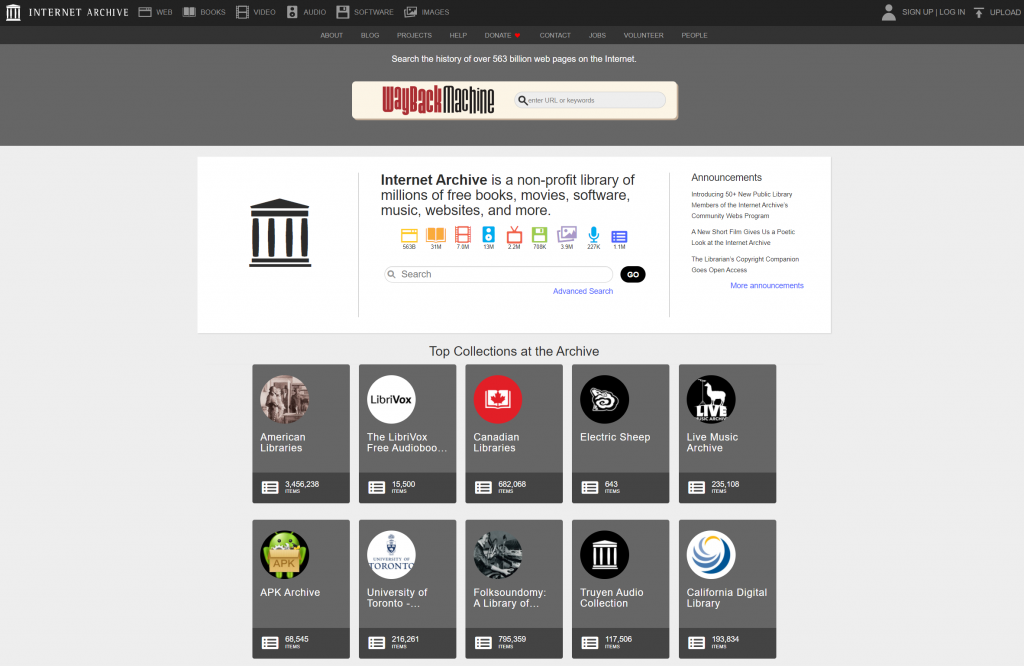 The Wayback Machine currently has two installation files for Adobe Photoshop CS5. The first, which was indexed on May 7, 2013, is the executable file (.exe). The file is only 1.2 MB, so this will be a quick download. Once this file is executed, the installation program will download the actual files necessary for installation, and this will take a bit of time. As such, even after downloading the executable file, you will need an active internet connection to run the installer.
The second installation file is from July 7, 2012 and is in a compressed file format (.7z). Compressed files such as .7z files cannot be opened directly, and will require a separate utility such as 7-ZIP to open and extract to your local PC. This compressed file is quite large at 1.0 GB, but once it is downloaded, the installer file will install Photoshop CS5 directly without needing an internet connection.
Link to executable file (.exe):
Link to compressed archive (.7z file)
Are these download files for Adobe Photoshop CS5 free?
Yes, these download files are completely free! During installation, you will be prompted to provide a serial key to use with the installation. Legitimate serial keys cost money and must be purchased from Adobe or a reseller.
If you do not have a serial key, the software will operate as a free trial for 30 days, after which it will no longer be usable.
Where do I get a serial number for Adobe Photoshop CS5?
Serial numbers must be obtained directly from Adobe or another reseller. If you do not provide a serial key, Adobe Photoshop CS5 will cease to operate after the 30 day free trial.
There are websites that publish serial numbers that allegedly work for Adobe CS5. These may or may not work and doing so may constitute a violation of copyright and IP laws. We do not condone piracy or unauthorized use!
Should I download the .exe or the .7z file?
You may be wondering which installation file is better. The reality is that both installer files will provide you with the exact same Photoshop CS5 installation, but it is just a matter of how you want to go about installing the files onto your PC.
The primary advantage of the .exe file is that it is the most straightforward and does not require installing any zip file utilities such as 7-zip. Once you run the .exe file, the installer program will proceed to download the remaining files necessary for installation. One downside is that these files may one day become inaccessible depending on the server which hosts them.
The 7z file is the most complete way of ensuring that you have all the files needed for installing Photoshop CS5 today and theoretically, forever. As long as you have the 7z file saved somewhere, you will be able to install Photoshop CS5 on your PC indefinitely. The primary downside, of course, is that it will require installing 7-zip or similar program.
How to install Adobe Photoshop CS5 using the compressed 7z archive file
After downloading the 7z file (link here) and confirming that you have 7-ZIP installed on your PC, open the Z-ZIP program.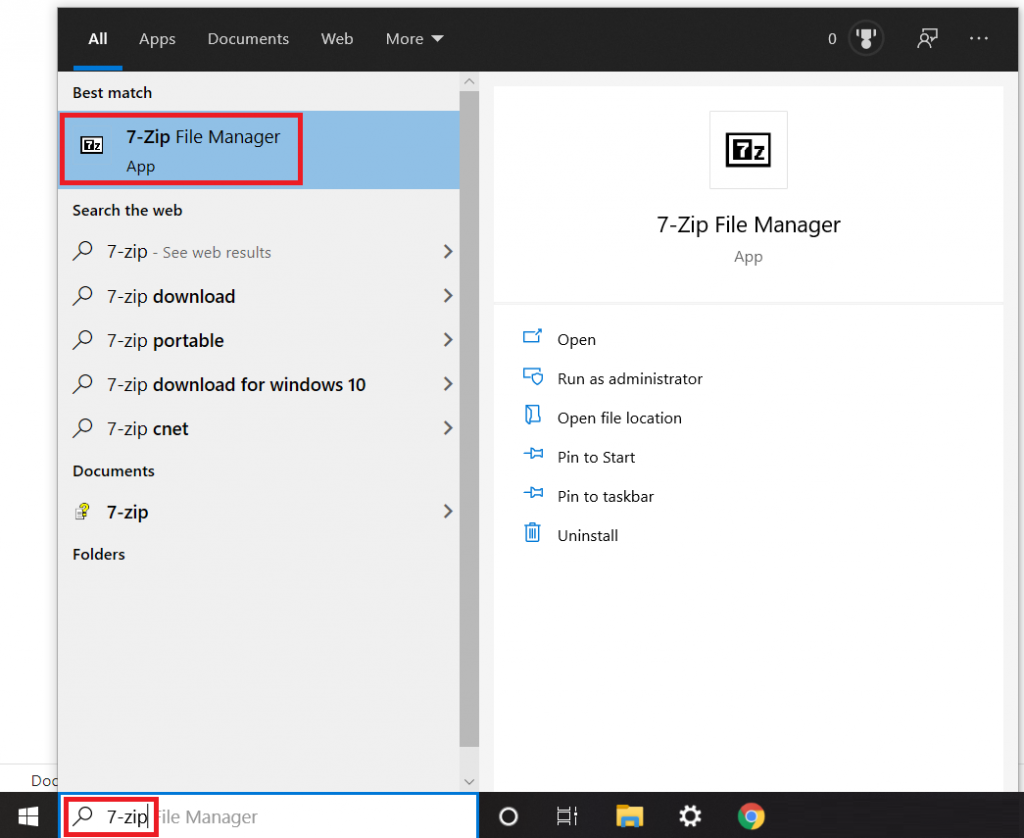 Then, navigate to your downloads folder (or wherever you downloaded the 7z file to). You should see the Photoshop_12_LS1.7z file showing.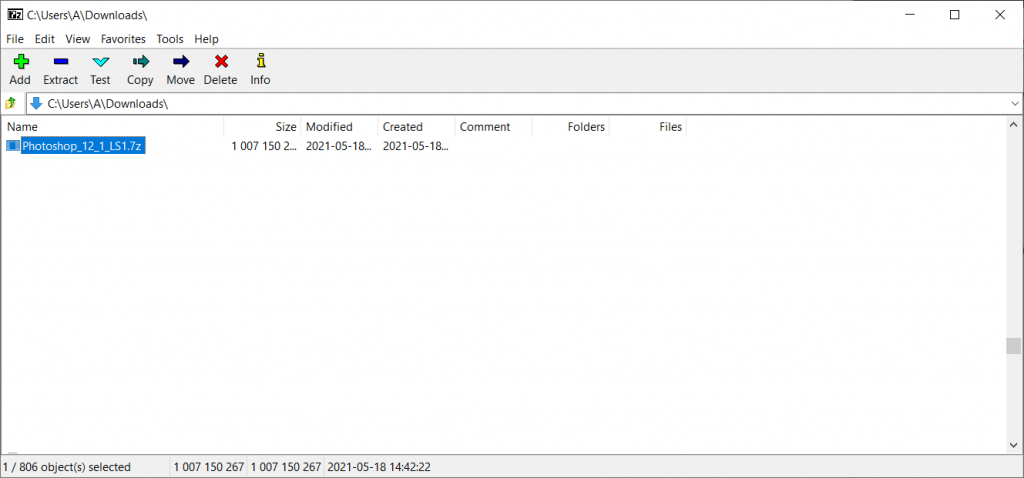 Double-click on the Photoshop_12_LS1.7z and you will see a folder called Adobe CS5. This folder contains all of the installation files and is what we want to use for installation!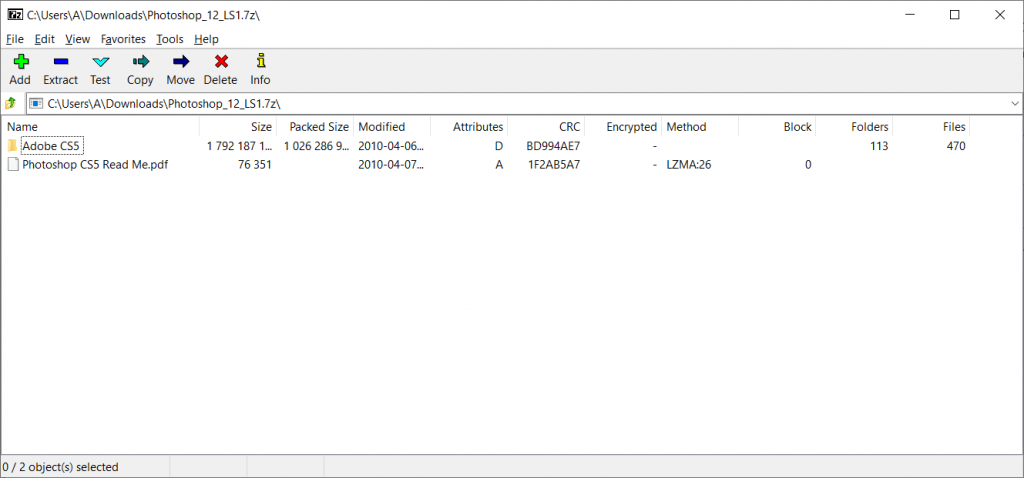 To access the Adobe CS5 folder contents, right click on the folder, and click on Copy To…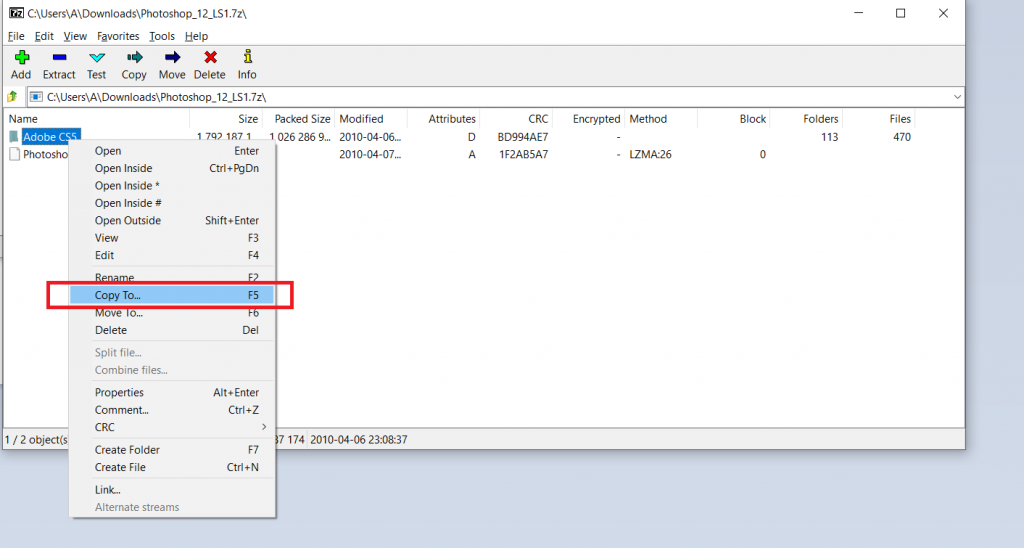 Choose a location to save the file extracted folder to. The same downloads folder can work fine.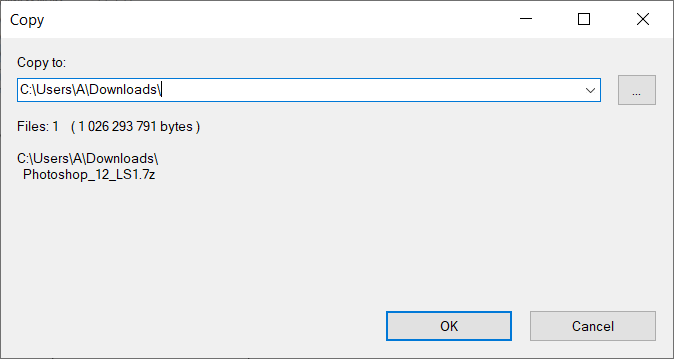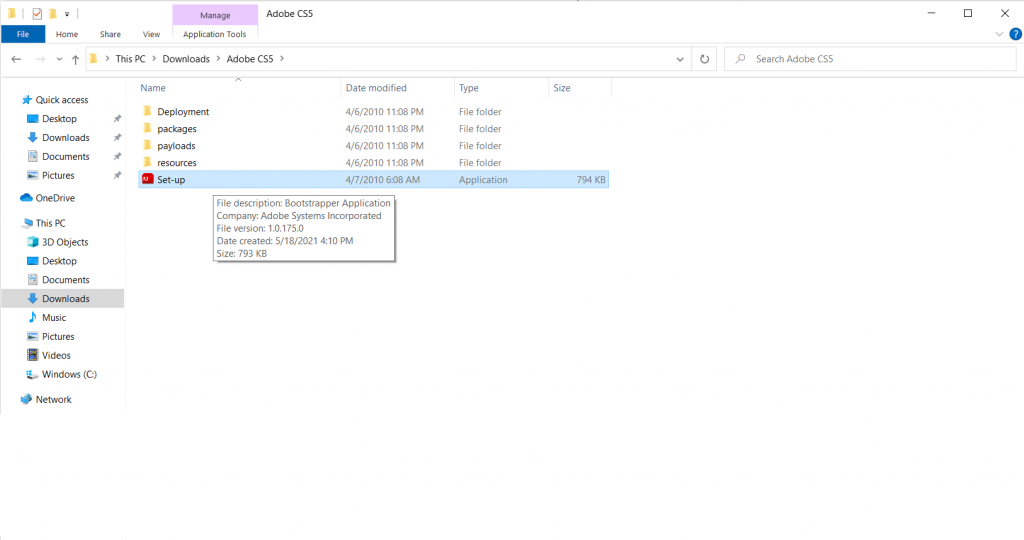 Next, navigate to the extracted folder. You'll now see a red icon that says Set-up. Double click on this file to start the installation process.
Are these download files safe?
You should always take care when downloading files from the internet, especially executable files. We can, however, fully vouch for the legitimacy of the files we've linked to above.
One way to double-check is to examine the URL structure. Archived files in the Wayback Machine are organized according to the Wayback Machine base URL (1), the date the files were archived (2), followed by the original URL where the file was located (3).

We can verify that the original URL is the trials2.adobe.com website, so we can be confident that these are the official files that were originally made available on the adobe.com website.
We strongly recommend that you use this method, rather than directly hosted files on untrusted sites or other sources!